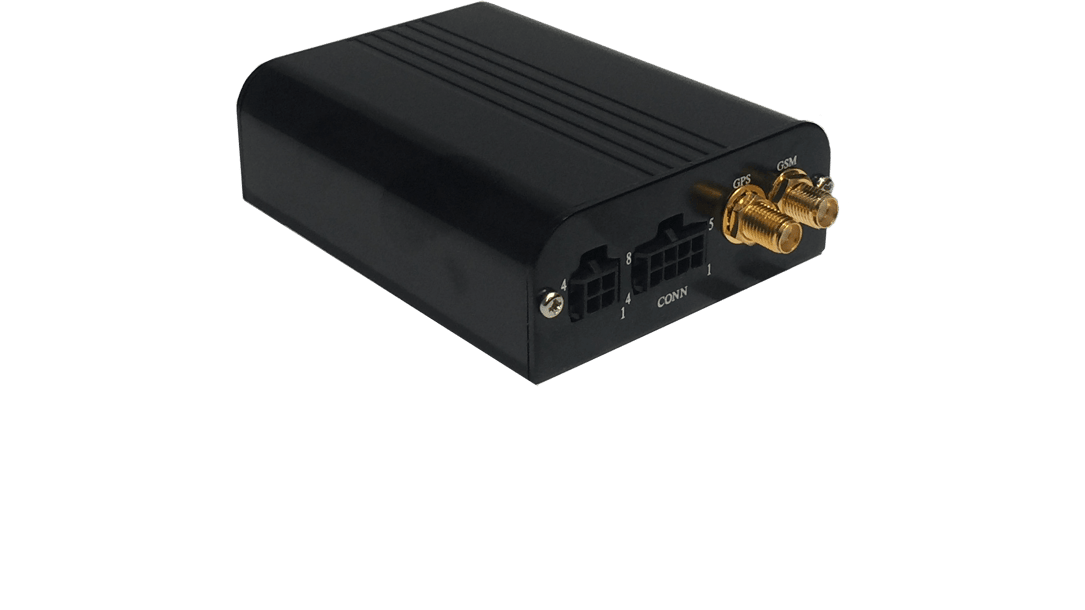 Black box: small but smart
If you choose RouteVision, we fit a black box in your vehicle in a flash. This black box may be small, but it is surprisingly smart:
GPS receiver – for communicating with satellites
SIM card – for unlimited mobile data throughout Europe
Internal memory – for storing data that has not yet been transmitted to the server
Internal battery
Even more possibilities
Do you have vehicles with multiple drivers? Then you can use driver identification. Each driver receives their own ID key, so it is clear who was driving for each journey. Do you use a car for both business and private purposes? You can use the app to record this, saving you time on admin.
Having your black box fitted: a piece of cake
Are you worried about getting the black box fitted? Don't sweat it! We fit it whenever it suits you, even on a Saturday. Our own specialized technicians will do the job for you. They get the job done in the time it takes you to drink a cup of coffee.
Book an appointment
Collecting and storing data
The black box collects a treasure trove of journey data. We store this data in ISO 27001-certified data centers in the EU. Your data is available 24/7 via an extremely secure cloud, and is also well protected by strict European privacy legislation. We back up your data every day and store it in line with currently applicable fiscal and GDPR rules. The data belongs to you. The tax office and other third parties cannot access it. If you are subject to an inspection, you can print out a tax report yourself.
24/7 online portal
Via your online portal, you have 24/7 access to your account information, the vehicle tracking system, and your journey and mileage management. You can access the portal from any device with a web browser.
Who is driving where?
View vehicle locations on a clear interactive map showing information on current road conditions, for example traffic jams, road closures, and accidents. You can see exactly who is driving where, and can deploy your drivers as efficiently as possible. Select all vehicles, a specific group, or a specific vehicle, and view their status. This gives you an insight into how far away they are, what speeds they are driving at, and how long they are stationary for.
Printing out reports
Via your online portal you can consult reports on journeys made, hours worked, and time spent per location. You can download this data and save your journey logbook to your computer. This allows you to generate reports for all vehicles or drivers, a specific group of vehicles or drivers, or a specific vehicle or specific driver.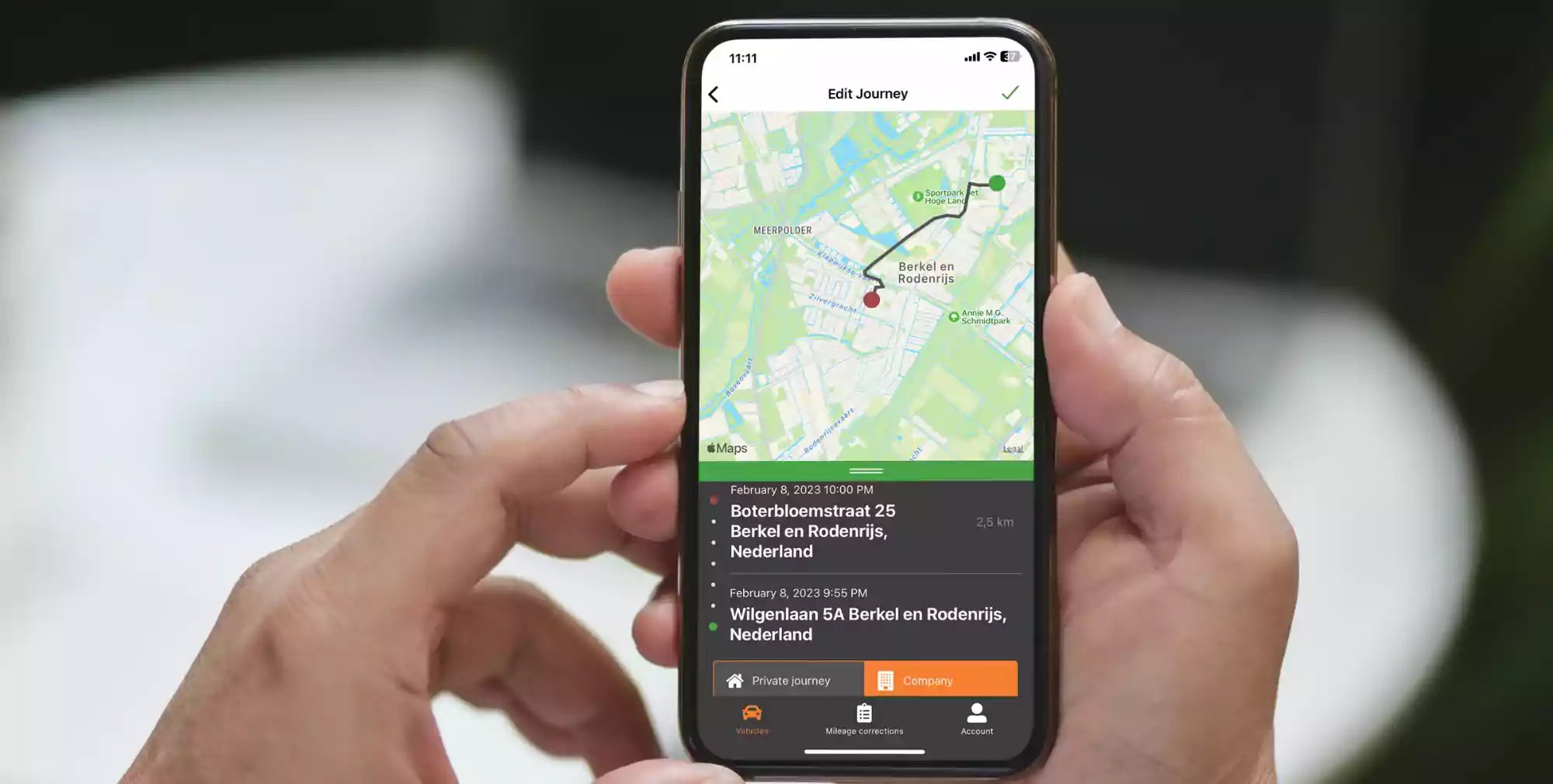 Keep on top of all your company cars and improve efficiency.
Our automatic journey recording system records every journey made, whether it's for business or private purposes. Not only that, it records both addresses and GPS locations. You won't forget a thing.
With Track & Trace, you can always find out the current location of your company vehicles.
Easily switch a journey from business to private.
Add extra information that you may find useful later.
RouteVision app
The RouteVision app is free to download on Android or iOS. You can use the app to:
View the most recent location of a vehicle on Google Maps
Show the current mileage for the vehicle (correction journey—a fictitious journey to calibrate the distances measured by the odometer)
Register your presence at a Belgian construction site via Checkinatwork
View journeys:

Date and time of departure and arrival
Departure and arrival address
Route taken
Driver
Select: private or business journey
Add a comment to the journey
Enter mileage for private purposes (for combined journeys)
Add a comment for the private mileage
Many thousands of satisfied customers can't be wrong
The RouteVision tracking system makes driving care-free and convenient, with no need to record your journeys and mileage yourself. What's more, you'll also comply with all GDPR requirements.
What our customers are saying about us
Track-and-trace
With Track & Trace, you can always view the current status of your company vehicles. Compile data from all vehicles and deploy your staff based on information about location, traffic, availability, and expertise.
How Track & Trace works